entry the nineteenth: Celebrating Malaysia
I am still in the mood for
merdeka
celebration so I am going to blog a bit about Malaysia. This entry will be only about Malaysia and Malaysian, taken from the August issue of
Going Places
magazine; the
Malaysian Airline's
(MAS) official magazine.


What makes you a Malaysian? (a question for those who think they're Malaysian) I think these icons won't be something you've never heard of...
IF
you are truly a Malaysian.


Cartoons from
Dato' Lat
are familiar with our
Malaysian way of life. The cartoons mostly tells u
s about what is around us and sometimes without realising, his cartoons also reflects the life of many Malaysians in many way
s. His art and humour has been used as a weapon in uniting
M
alaysians, and it is all thanks to one man -
Dato' Lat.
Bua
h berduri-duri
Malaysia is blessed with
all kind of fr
uits; with a variety
of taste and smell. And as the king,

Durian

is simply different than any other fruits that are found
here
in Malaysia. Try to describe the taste and smell of this and I'm not sure you can find the right words for it.

Durian

is a fruit that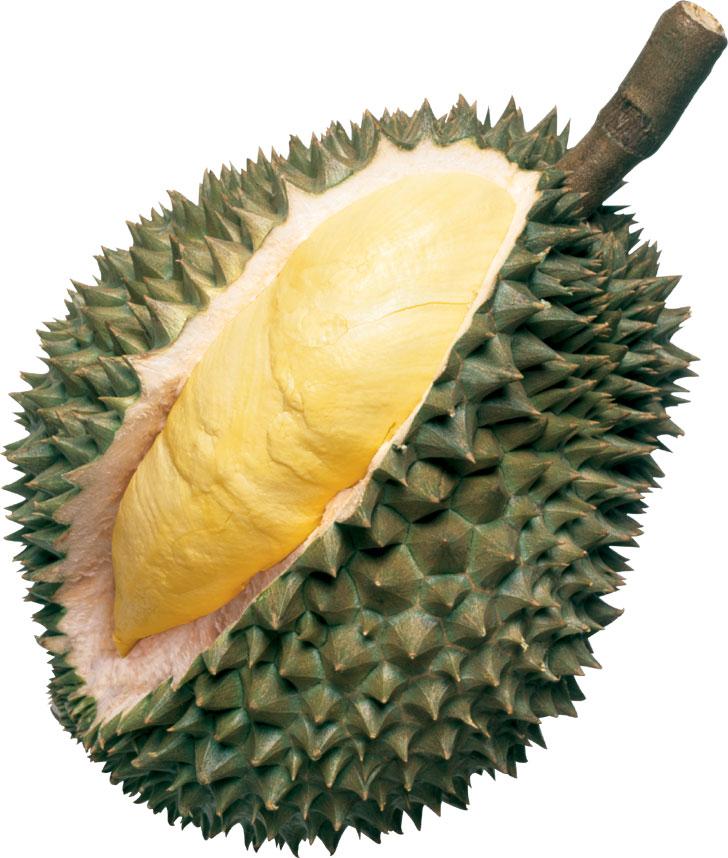 treads no middle gr
ound: either you love it or y
ou hate it.
Agree, no
?


And All hail the
Du
rian

!



Motives of life
The pretty motives from the

Batik

, both the blocking designs or the tjanting designs.
I
t is one of Malaysia's most known traditional art form. Can be worn by
woman or even man,
now it comes
in many forms such as
shirt, sarong
and even as wall ornaments.
Batik is
definitely one of
the art form in Malaysia that is now growing along with its fame.
Besi mahal woh

!
Was a small business at first. But
now it is well k
nown worldwide and one of the Mala
ysian most finest
and famous exports.

Royal Selangor

is also a recipient
for many awards throughout his history for its quality and numerous intern
ational des
igns. They even had a grail
design based from

Tolkien's

Lord of the Rings (LOTR
).

Something worth being proud of.


Sloppy
and greasy Ramly


The burger of our time. I bet this burger is famous
all over the country. And the taste is ju
st nice. All you
need is a patty;
either beef or chicken,

Maggi

sea
soning, lettuce, onions, cheese, mayo, ketcup and chilli sauce. Not forgetting the specia
ls, fried egg w
rapi
ng the patty. Simple. So forget about

McD

for a while and let's us have

Ramly

instead.
Nak cari? Just look for a

7-eleven

store.

Want to know something cool about

Ramly

burger? It is so Malaysian, its even banned in
Singapore.
International racing place


All sorts of racers tried to race here. Heck, even the

Mat Rempit

were "invited" to race there by the govern
ment.

Sepang International
Circuit (SIC)

, situated nea
r

KLIA

, is a place to be whenever the grand prix is held here. This icon brings Malaysia up to the world in motoring
sports.
Breakfast no.1 in all our heart
Nasi lemak

is the most wanted
breakfast
i
n Malaysia. So if they were to vote for the national dish,

nasi lemak

would be it. Deriving its
name (which means 'creamy rice') from the rice which is cooked
in coconut milk, is usually accompanied by fried peanuts, anchovies, hard-boiled or fried egg, cucumber and

sambal

.
Sometimes people would weat it with beef

rendang
or
sambal sotong.
Nowadays, it is not only for breakfast but it is also eaten/sold for lunch, dinner or supper as well.
Tallest twins in the world


Was the tallest building when it was completed in 1998, the

Pertonas Twin Tower

is a symb
ol of all
that is modern in Malaysia. This 88-storey high building was designed based on simple geometric
Islamic design stand tall in the eye of many Malaysians as the tallest building in the world for 6 years. But up until now, this building
would always be the signature of Malaysia.




Mamak Mia
!




Restoran nih

can survive no matter where it is. The metal table and the metal stool, with the

mamak

sometimes don't speak english or m
alay or e
ven manglish, mamak place is the place for us to eat and

lepak

(hang out). The

mamak

(Indian Muslim reataurant or food stall) is a place when
Malaysians meet for just about anything and everything at any time. Most

mamak
opens
24hours a day so meeting up
old friends?
Or had
a small meeting? or
even a very late supper?

Mamak

is definitely the place to be.

What to expect at the

mamak

?
Roti Canai sama Teh Tarik
At mamak, try these two.
Roti canai and teh tarik is also Malaysian favourite dish after nasi lemak and some other favourite food they like. The teh tarik is actually tea with milk but prepared
in a special way where the maker will pour the tea from cup to cup but in a abnormal distance. This must be done in order to mix it better.
Secara teorinya the taste would be a bit different and also the
bubbles is important in a teh tarik.

Roti canai is actually a some kind of a flatbread and only can be
found in Malaysia. The dish is composed of dough containing copious amounts of fat, egg, flour and water. The form of fat used is usually ghee.



Here-lah! Ok-lah! Lah lah lah!
Finally is the word

'lah'

. Many Malaysian love to use this small tiny one-syllable on anything. By itself, the word doesn't mean anything and it is invariably used only as a suffix, never a prefix. It's a linguistic affection we all feel a strong affection for. Hee. I like

'lah'

.

Tunggu apa lagi? Baca

lah

blog I nih.





There is more icons I can think of such as Tans Sri P. Ramlee, KLIA, Mount Kota Kinabalu and more. But these icons listed here are some yang I suka. So Happy Birthday Malaysia. You're 50 now so keep growing old!

Selamat Menyambut Hari Kemerdekaan Malaysia yang ke-50.



habis tulis on merdeka day